GammaSwap Closes $1.7M Seed Round
GammaSwap closes $1.7M seed round to revolutionize DeFi & impermanent gains.

DeFi Devin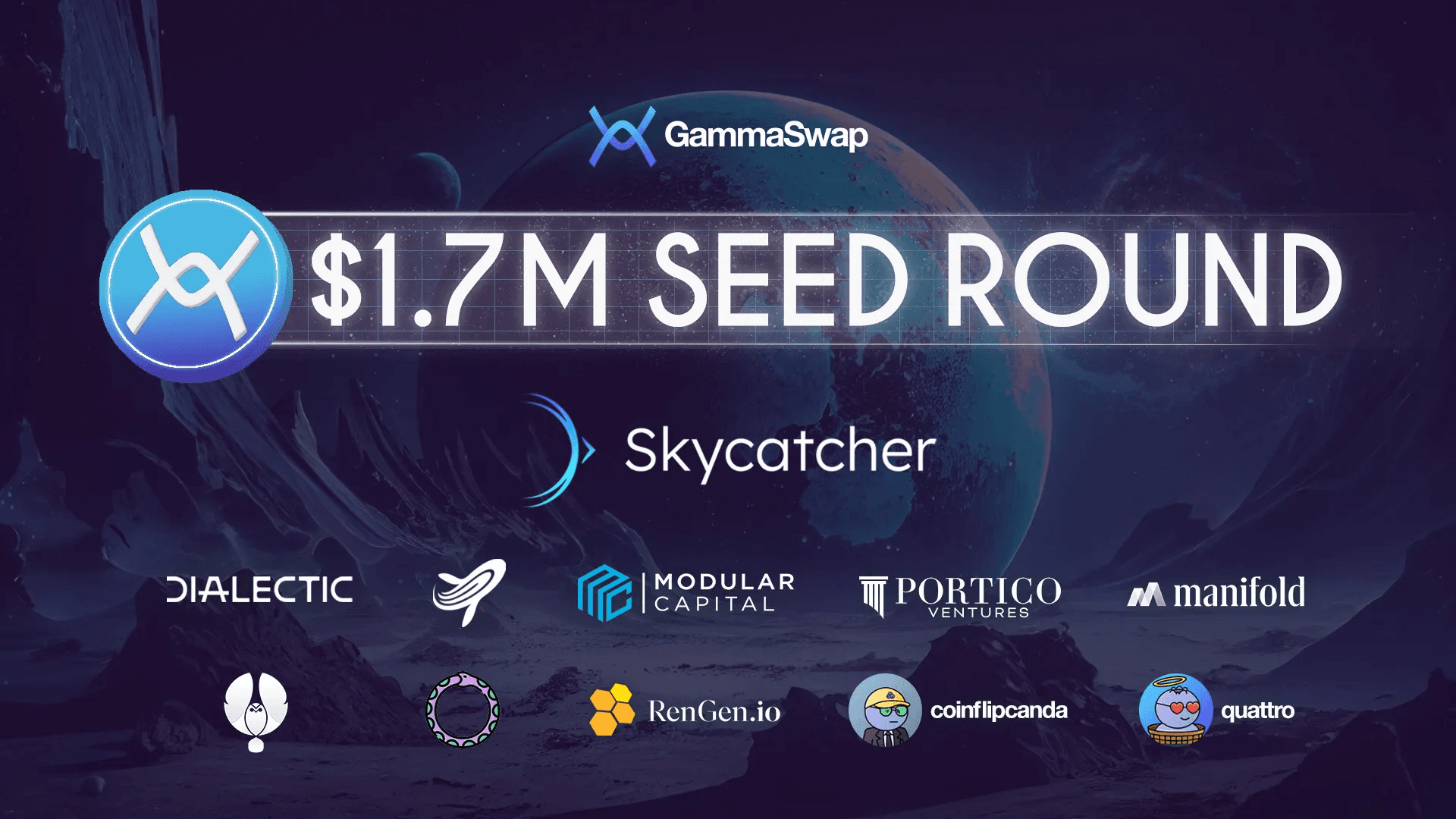 GammaSwap is extremely excited to announce the conclusion of our private $1.7M Seed Round. The round was strongly oversubscribed and has reflected the confidence of many in GammaSwap's ability to modularly scale DeFi.
Investors & Partners
We were pleased not only by the conviction of our investors in the GammaSwap thesis but also by their belief system. DeFi should be permission-less and credibly decentralized. DeFi protocols need to abstract complexity away, not increase it. DeFi is a technology for everyone not just sophisticated traders and institutions. With that said, here are the investors who have joined this round:
Future Plans
The Seed Investment will help us expand the team, audit multiple novel product ideas and continue building awareness of the protocol.
Our future plans are to launch a Beta Testnet and then shortly after release to Mainnet & Arbitrum. Our tentative timeline to launch both the Beta Testnet and to go fully live is Q1.
We will be integrated into UniV2, SushiSwap & Balancer initially with our wrapped pools and the ability to get leveraged exposure to any token without an oracle.
We will build GammaSwap V2, an AMM with feeless DEX swaps, shortly after and then more innovative ideas around interest rate swaps, tokenomics, feeless swaps, etc.
Eventually we plan to touch every major category in DeFi.
Our code is modular so we could also integrate with other AMMs using CFMM or bonding curves and build novel structured products.
Follow us on our socials to stay up to date with our launch: